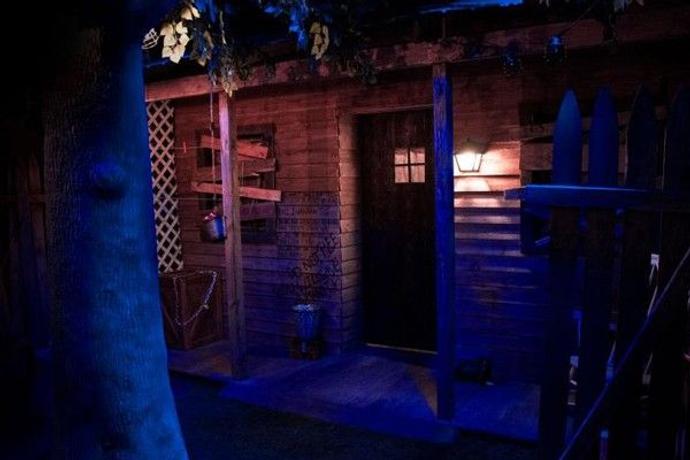 Character:
Mystic / Magician
Revenge of The Cabin is a horror-themed escape game designed and conceptualized by CU Adventures In Time and Space.
Hunt down the evil spirits that lurk in the shady cabin!
With only 60 minutes and the clock ticking, can you free the cabin from evil?
Will you be able to find a way to bolt away from the cabin?
Face your fears in this scary escape room at CU Adventures In Time and Space!
Being a popular and brave ghostbuster, you have decided to take on another heart-palpitating challenge.
You head inside a creepy wooden cabin and sense the presence of evil spirits lurking around this abandoned place.
No case has ever been impossible for you and your team. So, you are determined to hunt down the ghosts and make your walk of victory back to the city.
Will you be able to catch hold of these mischievous and wicked ghosts?
Book a room at CU Adventures in Time and Space to become a part of an exciting adventure!
Can you solve puzzles and master challenges to chase the spirits and continue your perfect record of busting ghosts?
Will you be able to find clues and make your way to the different areas of the cabin to locate the exit to escape?
Make a reservation and head over with your brave companions to conquer this challenging escape game at CU Adventures In Time and Space!
Pricing
Private Room*: starts from $25 per room
*Only your team will play in the room.
Admission Requirements
Players aged above 14 need not be accompanied by an adult / parent / guardian.
Players aged < 13 years need to be accompanied by Any Adult.
Recommended for ages 7 and above.
If you have a specific question on admission requirements, do not hesitate to reach the escape room partner

at +12178987158

.