Why Escape Rooms are NextGen Activity For Kids?
Escape room activities combine learning with fun and solving creative problems. Find out why next-gen escape rooms are perfect for your kids.
Are you upset at your kid using a phone or tablet for a longer time (And, of course, better than you!)? Don't worry, because you are not alone.
According to a survey, 42% of kids spend more than 30 hours a week on their cell phones. (I do have an example of that at home, and I agree with the survey)
Isn't that troubling to witness as a parent? No more 'How was your day?' at the breakfast table, less of 'Mom, I am off for soccer practice.'
Now, soccer happens inside that gadget, an HD experience for the eyes. But what is happening to the body and the brain? It makes me concerned for my child.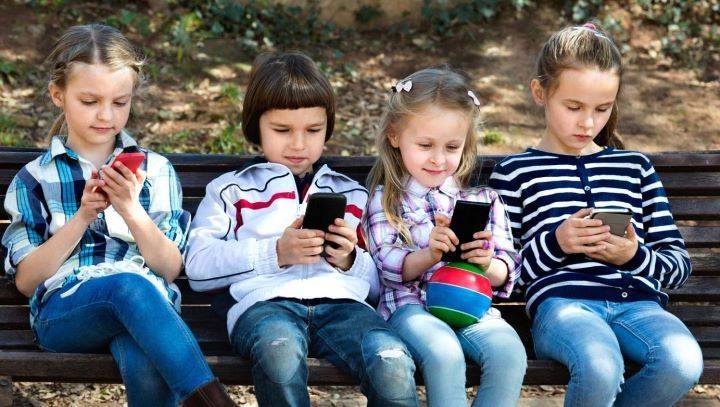 As of this generation, kids are familiar with every social media platform. So many avenues at a single click are no more magic to them.
Gone are the days when family picnics on the weekend were eagerly awaited and planned for. Maybe this generation does not find it engaging enough.
These social media influences fail to be a constructive stepping stone for the kids, thus causing them to be antisocial outside their virtual world.
But it is not worth stopping them from using technology, as technology has become an integral part of daily life and is a need of an hour.
However, taking care of kids' overall development is also an absolute priority. These situations have brought about a dilemma in the minds of the parents as to what to do and not do as the best for their child.
Healthy development involves physical and mental activities that boost their brainpower. A general and stagnant routine may be a bore and repetitive to them.
There need to be challenging activities bringing in some enthusiasm. This not only results in the wellness of their health but also improves their ability of performance and understanding.
Escape the screen time!
After realizing the pros and cons of social media on a little one's mind, I decided to give it a break for a while.
My son and I had agreed to make less use of social media and technology or to use it only when necessary (It was hard for me too!).
Instead, we decided to do an outdoor or any exciting activity to increase communication for an experience that is real and would connect us.
I was looking for something that would be fun and would give me an experience great enough to lead my little one out of the world of non-stop social media.
My desperate need led me to many interesting options. One of them was Escape rooms. As my son was young, I decided to go for a kid-friendly escape room.
What is the Escape room?
Escape rooms are a fascinating concept. Not just for kids but for any age group, it is an enjoyable team-building activity.
Several corporate companies also support these escape games. It is a room of sixty-minute real-life adventure games.
We are locked in a room full of puzzles, games, and keys with our team.
We have sixty minutes to solve the riddles and clues and open the lock and escape the room, and are expected to bring the most out of our chemistry.
I was excited to do this with my son, and I could see a similar enthusiasm in his eyes. He was looking forward to some escape room fun.
Various places include kids-friendly movements. Generally, kids below the age of 12 are required to be accompanied by some adults.
Real-time Adventure
When we entered the room, the theme was the jungle. It was an enthusiastic round of games to find a key. There was a point when I was blindfolded and had to be instructed by my son.
It began to bring a lot of energy and bonding between us. Usually, I am the one who instructs. This time the role was reversed. He was directing me so well that I could have never imagined.
While I was blindfolded, the understanding he showed helped me learn a lot; No anger, no lack of patience, a calm and steady yet exciting way to perform. Kids really teach us a lot!
The ideas he used and the creative ways he forced himself to think were a sheer pleasure to watch. There was a competitive spirit in him that I was unaware of. He wanted to beat that clock, but there was absolutely no negative aggression in his actions.
Being a kid's friendly game, we were provided with a clue to help us get started. He was calm and thinking through each clue so wonderfully. There were times when he explained things to me and asked for my help in return. We felt connected to each other even more.
There was a sense of belonging in his eyes. He felt secure in my presence through it and in return I learned so many things about my boy. This escape room activity brought out his competitive and creative side to the best.
Not just that, there was another family with us. Communicating and playing together developed a pinch of social interaction.
My son was shy at first but slowly started to open up with the other kid. They both were helping each other understand small things.
There was a moment when the parents were just staring at their kids in awe.
This kind of communication is vital while growing up to have social awareness, and it cannot be taught at home. There needs to be a community activity or event for this. Which this experience was helping me provide.
This escape room fun was a blessing to all of us.
My kid had forgotten his phone, was connected to the outside world in the absolute correct way and was learning, helping, and interacting.
As a family, both of us enjoyed it to the maximum level. It created a sense of immense connectivity between me and my champ.
The experience of sharing time with him in the next-gen escape room taught me many things at once.
I must say, activities such as this could help everyone understand their kids a lot. More than that it can help bring out the best in kids.
An escape room activity brings out some things that include social interactions, teamwork, and confidence-building.
Kids need this!
Do you remember asking a lot of questions as a kid? In techno-savvy parenting, we fail to understand kids' curiosity, urge to know something because it is more comfortable finding an answer on Google than explaining it.
Any indoor-outdoor, off the routine movement that requires attention and involvement builds the bond stronger. It makes us communicate, share, ask and answer.
I observed in my son that he started helping others in their tasks, be it in schools, parks, or at home. This experience had boosted his confidence and made him comfortable in a social environment.
Kids learn a lot quicker from experiences. They are the pure hearts that mold into anything easily.
Escape room exercises tell you a lot about each other; strengths, weaknesses, and many unknown emotions. It definitely builds a more potent and profound connection.
Trying such moments create beautiful memories that nourish the sense of belonging. We both are already booked for another one this weekend.
Trust me, try out an escape room with your family or friends. You won't regret it!
Invite all their friends and celebrate your child's birthday at an escape room; be it a traditional escape room or a virtual escape room. Celebrating their birthday at such a place will make them feel special and accomplished on their special day.
Plan your weekend with your kids and make it productive by going to an escape room. Disconnect social media for a while. Keep those gadgets aside, and there you go!
A piece of advice: If you know the escape game theme, don't forget to dress accordingly to make more fun out of it.
Dressing up your kid and self for the same is the added sense of belonging that begins before the ticker starts.
Share your OFF the screen experience with me! Your interesting ideas maybe my next attempt with my son!