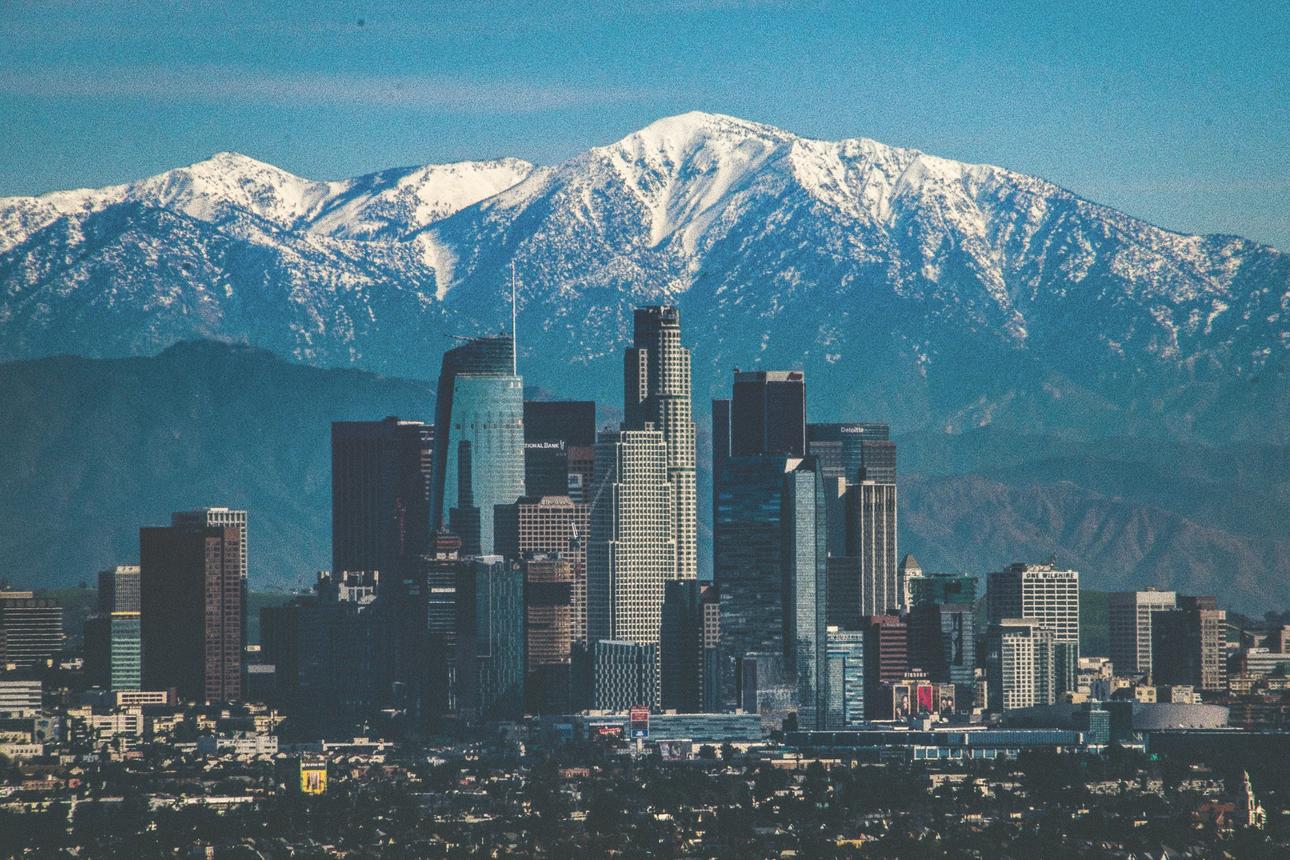 Statistics state that, on average, people are now working more than ever in the history of mankind. A national Gallup poll put the average number at 47 hours per week, or 9.4 hours per day, with many saying they work 50 hours per week! The level of stress affecting an individual's personal life is on the rise and quality of happiness is taking a dip. In such hard times, everyone needs a place to escape to, a break from the grinds of your daily lives. Escape rooms LA offer you just that! They take you on experiences only seen in games and movies, let you live a life of fantasy and adventure.
Los Angeles is a sprawling Southern California city and the center of the nation's film and television industry. Los Angeles is often billed as the "Creative Capital of the World" because one in every six of its residents works in the creative industry and there are more artists, writers, filmmakers, actors, dancers, and musicians living and working in Los Angeles than any other city in the world. And it is the home to some of the most creative people in the world, has some of the most amazing escape room Hollywood experiences in the world.
We have compiled a list of 15 amazing escape room in Los Angeles experiences you have to try the next time you're in LA and ready for a frolic! We put in hours of work in with research, surveys and reaching out to the game masters themselves to make sure we put forward unerring experiences of the escape rooms, to help you make the right choice. So if you want to take your creativity and intellect for a ride, Here are the top 15 escape room experiences in Los Angeles!
Da Vinci's Secret
About the experience
Leonardo da Vinci was the greatest inventor and artisan in the history of mankind. During his lifetime he unraveled all kinds of secrets, most of which have been recorded in his journals and notes. But not all of his work is known to mankind. There exists a secret room that holds Da Vinci's last unsolved mystery! He entrusted this room and all its secrets to his favorite pupil Salai as he passed away.
Now you have the opportunity to unravel Da Vinci's final mystery! What are the secrets this room holds? What are you supposed to do with the giant cryptex on the wall? Bring your A-game to solve this mystery for it isn't for the simple-minded.
Game master depiction
"A secret room filled with some of the most challenging riddles and puzzles known to man! It is Da Vinci's last unsolved mystery, and now you have a chance to unravel some of his greatest work. You have exactly 75 minutes to solve the mysteries of this room. Having a hard time? Bring along up to five friends to assist your endeavour."
Player review
"We did the Da Vinci's secret and escaped with a minute and 37 seconds to spare. We had an awesome time. It's challenging and exciting at the same time. I highly recommend the escape room. Staff was friendly and helpful. Great experience and will definitely go back and try the other escape rooms."- Hausey (TripAdvisor.com)
This 60out escape room in Los Angeles experience is for puzzle-solving enthusiasts. Leonardo da Vinci was one of the greatest minds to ever exist and so are his puzzles!
The AI
About the experience
Your friend Jonathan Adams has gone missing after being implicated in a digital attack on the government! Where is Jonathan? How are you supposed to help him? Find the answers to all these questions as you enter his studio to find clues that could help him clear his name. Also, make sure you don't provoke ADA. And who might ADA be? Jonathan's AI digital assistant who has gone rogue and takes over the room!
You and your party must outmanoeuvre the Artificial Intelligence to find about your friend's location and all the clues you need to help him out of this situation! Embark on a futuristic adventure as you fend off an AI to save your friend from the unnerving impeachment as a traitor.
Game master depiction
"You have one hour with clues in his studio. Be nice to ADA, his A.I. digital assistant. The AI will respond to what you do (or don't do). Can you outsmart the AI? The futuristic room is replete with clues scattered all over the place. Bring along your mates to help you out."
Player review
"We were very impressed by the technology and how we interacted with it to solve puzzles (we tried the AI room). We also liked the back story and how the AI computer 'Ada' talks to you during the puzzle. We do highly recommend going in a group larger than two...me and my hubby didn't have enough time. Anyway, long story short it was very enjoyable and we plan to come again!"- Sonnet (TripAdvisor.com)
This escape room Los Angeles experience will bring back Terminator Genesis memories! Give this one a shot if you're into the humans versus AI adventure.
Magic Kingdom
About the experience
In the heart of the enchanted forest, exists the Tree of Life, Source of all magic in the world! The tree gets its nourishment from the elemental waters of the wishing well. But evil magic has descended upon the kingdom, a curse that dried up the water of the wishing well! The very existence of magic in this world is at stake. You and your friends are the only ones who can save the Magic Kingdom from this ever looming catastrophe.
Get lost in the world of magical creatures, wishing well and evil magic as you embark on this magical adventure! You and your friends have one hour to dispel the evil curse and save the very existence of magic in this world.
Game master depiction
"Fantasy, whimsy, and a little bit of drama await both first-time players and experienced enthusiasts in Magic Kingdom Escape Room, which is a medium difficulty escape room game in Koreatown, LA that offers a spellbinding adventure to captivate both children and adults. You and your friends have been transported to an otherworldly land known as the Magic Kingdom, where a mysterious curse threatens the ancient Tree of Life!"
Player review
"Magic Kingdom was some of the best technology integration I've seen in an escape room from the projections on the wall to the chest mechanisms to the wands. It was a blast from start to finish. When I first read about the room, I wrote it off as childish but it transported me back to the mindset of childlike joy and excitement without feeling silly."- Alyssa (Yelp.com)
This experience in Los Angeles teleports you and your friends to the Magic Kingdom! An otherworldly land of fairies and magic wands. Every fantasy enthusiast will love this experience.
The Study
About the experience
You find yourself in the upper quarters of the Tandy household. And who might he be? Edward Tandy is the serial killer who kidnapped you! You barely broke free and escape from the basement and made your way through the elevator shaft to reach his personal space, The place he never imagined you'd gain access to, His Study! You're treading on his turf now, so get ready to face his wrath.
Tandy is furious and plans to make you pay dearly! Steel your nerves and decipher the non-traditional puzzles of the room to make your escape in time. This theatrical and scary experience is tough to beat solo, so bring along your friends to assist you in times of thorough peril.
Game master depiction
"In this experience you will find out more than you ever hoped about our matriarch obsessed serial killer. With event and theatrical puzzles, your level of interaction will need to take a step up to see the light of day ever again! Call on your friends to help you make the escape."
Player review
"The Study was amazing and is now my favourite room of all the 30 rooms I've played so far. It was just the two of us, which added a good portion of creepiness to the game. The 45 minutes wasn't enough for us to get out, but when the room gives you chills, a slight panic and makes you laugh out loud, It's worth every minute. This just might be the first room I want to play again just to see how it ends!"- Naappana (TripAdvisor.com)
This experience brings in elements of theatrics and horror to create a one of a kind nontraditional adventure!
Alchemist
About the experience
This experience puts you and your friends right in the middle of an Alchemist's lab. You're surrounded by all kinds of weird contraptions and apparatus. The very room itself is but a huge assortment of mind-tingling mysteries! This experience was curated in a fashion to make sure all the players had some interaction and no one feels left out.
Alchemist is replete with puzzles scattered throughout the room. Rack your brains, for you must solve all the puzzles and unite the elements of Fire, Air, Water and Earth to make your escape before the Alchemist returns!
Game master depiction
"In a medieval alchemist's mysterious lab, you must unite the four elements and unleash the magical powers of the Philosopher's Stone before the alchemist returns! Will you escape?"
Player review
"Top notch production value and theme based decor. Great atmosphere. Excellent incorporation of the hint system and timer into the theme of the room that never broke immersion. Loved how the puzzles were so well integrated into the theme of the room. Individual puzzles were overall very creative and engaging, while logical and easy to see the path from one step to the next. Overall loved it and up there with the best."- Jeremy (Yelp.com)
This escape room is a treat for all the people who love solving puzzles!
Pyramid
About the experience
Enter the world of pharaohs and tombs as you set foot in this Mayan themed Escape room experience. You and your teammates move through the pyramid in search of the fabled lost Mayan treasure! The tomb is riddled with puzzles and traps so be careful how you tread! Most of the puzzles are historic Mayan themed, so get ready to decode and solve to find the mask of the Jade Warrior!
Pyramid makes up a beautiful set with various life-sized pieces and many of the large contraptions move to create mesmerizing transitions between the scenarios.
Game master depiction
"There's mask hidden in a secret tomb deep within the ancient pyramid. But to find it, you must solve the pyramid's perplexing puzzles, riddles, and challenges. Will you find the jade mask and escape? Or will you be trapped inside forever?"
Player review
"Just did the newest one of the four choices, The Pyramid, and it's really good. Pretty difficult and we didn't quite finish in time to escape, but it's so well planned and interesting that no one minded. The design is great and even better than the other rooms - just sorry that we were rushing to finish the clues and I didn't get adequate time to admire the workmanship. Highly recommended!"- Culturemaven50 (TripAdvisor.com)
If you're a fan of the Indiana Jones and Mummy series, this escape room in Los Angeles experience is a must-try for you!
Bloody Elbow
About the experience
You along with your friends find yourself in a medieval torture chamber. This room is laid out with torture devices, severed body parts, blood and all grotesque things you can think of. What did you do to deserve this? Well, this is what you get for practicing the dark arts! You and your friends were caught performing witchcraft and now it's time for redemption.
Your execution has been entrusted to the most brutal executioner ever, The infamous Bloody Elbow! You and your friends have 60 minutes to break out of the dungeon, or else the executioner will pull out the evil from you, one tooth at a time!
Game master depiction
"Bloody Elbow is a Thrilling Adventure game designed to test your thinking under pressure. Set in the 15th century, this historic thriller will put you and your friends through your paces. You only have 60 minutes to get out. Can you survive?"
Player review
"The room has a scary atmosphere though there aren't any real jump scares. There are random body parts in the room though, so avoid if you get squeamish around those. This one was basically fetch quest puzzles. There were a couple of 'puzzles' that are fairly creative and involve some novel steps, and there's one particular physical activity that is unforgettable."- Nevin (Yelp.com)
This experience in Los Angeles is for the ones who love horror. Everything from the set design to the live actors will send chills down your spine!
Zoe
About the experience
Don't misunderstand. This isn't your regular Horror-Themed escape room experience. Zoe will without a doubt scare you out of your wits. It is unquestionably terrifying! The experience is not about solving puzzles but keeping your wits about you. The actors will scare you and the interactions will keep you on your toes at all times.
Not much can be said about the game without spoiling it. Just be informed that Zoe is the scariest experience in Los Angeles so proceed with caution!
Game master depiction
"You keep dreaming about an abandoned house. It's driving you crazy. You surf and accidentally you find the needed location. You reach the place. You open the door and become trapped. You have only one hour to escape until your personality changes."
Player review
"I did the zoe escape room. Extremely scary! Loved it though! Puzzles weren't too hard to solve but it can be difficult with the live actors chasing you, suspense, fear, and intensity. Actors do touch you, but nothing too bad. It was a great experience and would easily go back again. Perfect if you love scares! This escape room really tests your fears and requires you to be courageous. 10/10 recommend!!"- Tiffany (Yelp.com)
We recommend this experience to be played with a larger group, not because of the puzzle-solving difficulty but because you might need someone to hide behind.
Stash House
About the experience
You and your friends arrive in front of a black door with a green light. You knock, the door opens slowly, and you are invited in by a Mr. Ray Jones. And who might that be? Well, you were under the pretense of him being an entrepreneur, and you were there to discuss a business opportunity.
Turns out he's the notorious Los Angeles drug kingpin and boy does he have a surprise in store for you. You are put to the test of finding and flushing out drugs before the cops bust you!
Game master depiction
"Stash House is a ninety-minute escape experience that explores the dark underbelly of crime in Los Angeles. Does your crew have what it takes to pass the test?"
Player review
"One of the best escape rooms in Los Angeles I have done, I had to do it twice with different groups. This escape room is a MUST. It is one of the top-rated rooms in Los Angeles, so take this opportunity! The setting of Stash House is a Los Angeles Apartment, so when looking for this location look for a green lamp. The game is full of puzzles and fun surprises."- Paulene (Yelp.com)
This experience will immerse you in the Los Angeles drug mafia scene with its gritty and real storyline.
Doggy Dog World
About the experience
Unlike most of the escape room in Los Angeles experiences out there, this one is a delightful affair! Quite literally, you and your team will play like dogs, and your motive shall be to find the red ball. Can you find it before the owner gets home? It's the best choice if you want to involve younger children in the whole experience and make great memories as a family event!
This is quite a unique experience. It's a day off from all the thrilling over the edge scenarios. Something you can enjoy with your friends and family alike.
Game master depiction
"This game is designed for players who are looking for a playful escape room theme. It is a popular choice for birthday parties and for group events of adults and children alike."
Player review
"Perfect for beginners and dog lovers like me! The premise of the game was super cute! You are the dog and are trying to get your favourite red ball back from the evil mail man who took it. You must escape the house and retrieve it before your owner's return in 1-hour. I had a lot of fun being a 'dog' and tearing through much of the room like one!"- Jessica (Yelp.com)
This is a one of kind experience where you don't play a man but a man's best friend!
Hex Room
About the experience
This escape room in Los Angeles experience is much more like a horror movie than anything else. Sound cliché, right? You're in for quite a surprise! This escape room picks up one of the most banal storylines and turns it into an experience you just won't forget! Each player will take a quiz before the game to find out which character they are: The Nerd, Virgin, Jock, Rebel, Prom Queen, or Detective.
Forget the comfort of relying on your teammates as you'll be divided up into different rooms. Now, this survival and escape fiasco turns into a to each his own scenario! Who lives? Who dies? It's all up to you.
Game master depiction
"Can you survive a horror film? This murderous horror movie fan wants to watch you try. Your team will be divided into separate rooms where you must work individually and as a team. Not only do you need to escape, but you must also survive! Who will live? Who will die? ​"
Player review
"I had been 'saving' this room to do with my favourite co-escapers because I had heard such great things, and I was quivering with excitement to do it. It had a great build-up story and an unusual physical setup, with atmospheric set design and very enthusiastic game masters. Unlike most rooms that are pass-fail, this one has varying levels of success. One of my favourite escape rooms near me all time!"- Natalie (TripAdvisor.com)
Everything you know about the usual escape rooms, shatter your prejudices. You're in for a ride you've never experienced before!
Jumanji: Welcome to the Jungle
About the experience
This escape room experience is true to the films and starts with you sneaking into your friend's bedroom only to find him missing. As you are snooping around, you come across a puzzle game that is getting sucked into the wild and dangerous world that is Jumanji!
You choose an avatar and hence you are awarded a particular skill set. Every skill is necessary if you are to make it out of this world alive! This immersive experience will pull you in the storyline. The technology embedded into the Jumanji 60out escape room is much at a much grander scale than anything else created before.
Game master depiction
"Get lost in the wild and enjoy a game that extends the narrative of the Jumanji sequel and pays homage to the original, too! An adventure in the world of Jumanji with your friends and family is guaranteed to be an experience you will never forget!"
Player review
"Jumanji is such a phenomenal room. It elicited many wows and dropped surprises left and right. The puzzles were hyper-engaging from start to finish. A mixture of nostalgia from watching the original Jumanji as a kid and adventure from the revamped, digitised Jumanji. Definitely a room to revisit and share with friends/families who visit Los Angeles!"- An Thien (Yelp.com)
An absolute best escape rooms Los Angeles experience for the Jumanji fans!
Murder Co.
About the experience
Unravel the mysteries of the expensive, high-society illegal black market sports ring making possible voyeuristic people to privately witness a live murder! When you sign up for this R rated escape room experience, you get yourself into a situation filled with brutality, gore, and murder.
You choose an artist before you start off your game and later through the experience these actors play a vital role in helping. scaring and guiding you through all the terrors that await.
Game master depiction
"Murder Co is more than simply solving puzzles, combinations or finding keys to break out of a locked room. The high-level adventure incorporates unique entertainment elements matched with intense scenes of harsh violence, pitfalls ,and physicality. Groups of up to eight members find themselves trapped in a gore and chaos-filled race for survival."
Player review
"As a huge fan of horror, I was pretty stoked to try Murder Co. I do not jump or scare easily so I thought I had this in the bag...boy was I wrong. My heart was pounding and my anxiety was through the roof. The room was so immersive that I thought I would be the next victim of Man-eater .This was truly the best horror escape experience I have ever had."
This R rated experience fused with it' immersive theatre elements and great performances by the actors will leave you in awe!
Red Giant
About the experience
You and your fellow archaeologists are scavenging the Pink Pyramid in search of huge ruby, hence the name 'Red Giant'. This immersive experience will take you on an amazing adventure with its beautiful production, mind-tingling puzzles and a plethora of memorable moments through the gameplay!
The red giant escape room is one of the best escape room in Los Angeles, and it sets a new standard in the level of immersion offered by escape room experiences.
Game master depiction
"The Red Giant is an action-packed adventure that goes beyond most escape rooms. Set in the present, your team of archaeologists have made the trek to the 'Pink Pyramid', the rumoured hiding place of a dazzling ruby and the treasure of the pharaohs. How far are you willing to go to find The Red Giant!"
Player review
"We've done a LOT of the private escape room options around Los Angeles leasily 50+, and Red Giant was extremely memorable. The puzzles went beyond simple lockboxes. Definitely enjoy the production design because it was top-notch, and don't overthink the puzzles. They give unlimited clues so use them if you get stuck so you can make it through!"- Cindy (TripAdvisor.com)
This experience is one of the best in the city and a must-try whether you're a local or just visiting.
Lab Rat
About the experience
In this experience, you and your friends will be the 'lab humans' in an establishment where giant rats perform experiments on humans! You are being experimented on by the somewhat unhinged Dr. Ratkenstein and he's desperate to complete his dissertation. It all depends upon you, as he is a doctoral student in the field of human intelligence.
If you and your team can complete a series of tests and puzzles tasked to you by Dr. Ratkenstein, he'd finally be able to conclude his dissertation. But if you fail, he will put you and your friends in the old test-subject chipper to dispose of you! You have one hour to complete the tests and attempt to get out of the laboratory for good before Ratkenstein turns you into mulch!
Game master depiction
"Lab Rat sets a new bar for escape room experiences in LA, It was just named the 8th best escape room in the world by the comprehensive global escape room review website Top Escape Rooms Project. "
Player review
"As of right now, Lab rat is the most fun and inventive escape room I've done. You can really appreciate the engineering that goes into the room. Their room is a work of art and they incorporated a lot of pop culture moments into the theme and feel of the room. The puzzles are innovative and really get you thinking across the whole room."- Christy (Yelp.com)
This lab rat escape room is quite simply the best escape room experience in Los Angeles!
Escape rooms are becoming increasingly popular all over the world! people from all walks of life enjoy being able to cut off from their daily lives for a while and escape into a fantasy world where they can experience things they had only seen in games and movies! The best thing about escape rooms Hollywood is that there is an experience for everyone, regardless of their age, activity preference or favorite genre. Groupon Los Angeles Also, they are relatively inexpensive which is a major attraction to the younger crowd.
Do you agree with our list? Engaged in any of these experiences? Share your thoughts and opinions in the comments section down below.
If you believe we missed out on any great experiences, share your suggestions, we'll make sure to consider them!