Why Escape Room games are more Exciting than Other games ?
Join us on a tour of the different types of gaming! Through the journey, you will discover how fun escape rooms are! Are you excited?
My younger brother has this weird habit.
Every weekend he needs something new to do. He is always up to some planning that starts on Thursdays with questioning people for ideas for the weekend.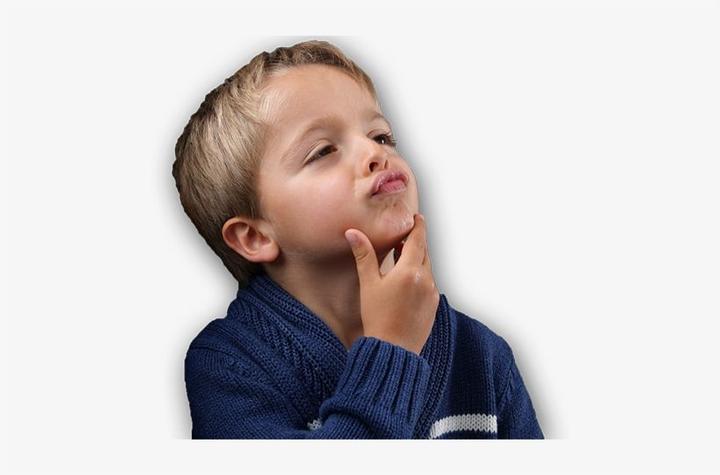 Usually, I am the target of this planning and endless questions.
He often keeps asking me for ideas. I give him the usual ones, of course, but my opinions are bound to get exhausted at the speed with which he is going.
Thank god for my luck; I heard about the Escape Rooms from a friend on a Wednesday. I was so ready for his Thursday quizzing.
The moment he came up to me, just before he could ask me anything, I told him, "Have you heard of the Escape Rooms? Google it; I think your next few weekends will get sorted. They seem to be fun escape games."
So, he did. He keenly read all there was to know about the fun escape games and booked one in no time.
I was not invited, but I had to go with him as the official babysitter. Not that he needed any guarding, but you know how parents are about the younger ones.
The escape room he booked was close to our house, and yet I was new to it.
Here is the answer to your question "Is escape room fun?" The answer would be, yes, absolutely!
I had no clue what happened inside that game room, but the smile and satisfaction that I saw on the faces of these boys were like never before.
The excitement lasted for days after they had their escape room fun.
The solution is here!
The idea of the game was to escape the room in sixty minutes. Every room has a specific theme, which helps the story flow and keeps the players focused.
Undoubtedly this was a buzz-worthy idea.
This babysitter role made me go to almost all his weekends. I have seen it all, from movies to theme parks and laser tags to now Escape Rooms. However, the Escape Room seemed like their solution to all problems.
It felt like I will be coming here a lot more than I could have imagined.
Being the observer in this situation, there is a lot I noticed about these experiences.
Each one is built differently, for starters. They all come in phases, and each has its good and not so good.
However, to some extent, Escape Rooms seemed to combine many goods in that room and give kids sixty minutes of best from all the possible gaming worlds.
Whether it was the feel of board games or the fun of laser tag, everything could be incorporated in these Escape Rooms.
Did you know the so many options they have?
There is so much out there, yet how does one choose what would be suitable for their child?
My mom being a paranoid one, literally weighs options for the weekends.
So, for the same kinds of parents out there, I have a little something to make your life a tad bit easy. Here are the various options and what you can look forward to in it.
Board Games
It all starts with board games for kids. Be it Carrom, Pictionary, Game of Life, or even Monopoly; these become a part of the first few years of our lives.
It is a cheaper way to stay engrossed in fun activities and enjoy longer hours with yummy snacks.
It makes one creative, improving on logical skills.
It is a portable game, playable at any time of the day.
However, it allows for a limited number of players.
Even if kept in the garden and enjoyed, it is not an outdoor activity. Think of sitting in a place for extra-long hours.
There is only a limited number of ways your moves can be manipulated in these games. After a point, you almost know the trick to it all.
The pieces to the game, if lost, end the fun.
Movie Nights
In theatres or at home, movie nights were a fun phase. At least for me as a babysitter, the monotonous work becomes not so dull.
Endless options as there are several genres and a new movie almost every weekend.
It expands your imagination and horizon of thoughts. Brushes the creative cells.
Watching a film with friends is an excellent way to spend time and leads to interesting discussions.
However,
As much as the whole gang could be together, the fun gets limited.
It became monotonous after a point in time as the idea of group fun is not met.
The idea gets expensive after a while.
It can be educational at some points. However, it is mainly for fun and does not lead to skill-building.
Gaming Arcades
The variety starts here. But how good is that?
The good part is the significant number of options here.
The competitive spirit picks up, and there is more involved in the games.
However, most of the games do not allow teams. They are solo games or played in pairs.
Everyone does something they love, and nothing happens together; if you are a big group of friends, that is.
It is an expensive option.
Bowling
A little bit of sports in gaming is a good idea.
The groups can be extensive, and everyone can play together. That helps to build the competition spirit.
The planning and strategies do good to the brains.
Angles, strides, and techniques become the central discussions. This makes the child active, creative, and intelligent.
Physically, it helps build and tone muscles.
However, once you have figured it out and practiced enough, the fun starts to die down.
It can lead to minor injuries.
The whole game idea becomes monotonous after a point.
Everybody may not be a fan of the game, though.
Laser tag & Paintball
Laser tag and Paintball have been around for a while.
These have no limit on the number of players and can even be played with new people. This is good for making new friends.
Involves the whole group physically in the game. Thus, better strategy and creative skills develop.
Not just that, being a team game inculcates a sense of teamwork and leadership among the kids.
However, kids can end up with bruises if the paintball hit is taken in the wrong way.
It is an expensive game option.
Theme Parks and Roller Coasters
This is a massive arena of great options.
There are multiple options for the thrill. It is a sheer pleasure of rides.
However,
There are certain age and height limits.
If you are afraid of heights, then the coasters are a no-no for you.
Certain rides can lead to motion sickness and other health issues.
There is absolutely no scope for building up the creative grey cells.
Gaming Consoles
This was a craze suddenly.
There are a variety of games available online and offline.
It builds creative abilities as most of the games involve missions and problem-solving themes.
Being multiplayer, it can be enjoyed in groups and solo.
Online group games help build on team spirit and competitive spirits.
However, there are no physical movements involved. Sitting in one place makes you a couch potato.
It can lead to addiction to games and straining of eyes, thanks to the screen time.
Gaming consoles can lead to the child being a loner and spend less time with family and friends.
If played offline with friends, it has a limit to the number of players.
Virtual Gaming
This is the Gen Next gaming style. Technology takes it one step up.
It involves physical movement in these games.
Played with friends, VR gaming makes you feel like a part of your favorite movie.
Being a virtual experience, this makes the whole mission real. This helps in the quick thinking and teamwork abilities of the group.
However, it is a costly option.
The virtual experience can lead to feelings of disorientation post the game.
It has heavy gear and can lead to unseen bruises and injuries if not supervised.
VR gaming has limited themes due to the substantial investment it needs.
Escape Rooms
Here comes the winner of it all. The benefit of almost all the ideas listed above gets incorporated in this one.
Sixty minutes of complete involvement leads to better concentration and quick thinking.
There are bigger teams possible. Meeting new people increases the chances of becoming a better communicator and conscious player. Social skills are boosted.
The themes are unlimited, leading to a new option every time. Even different levels of difficulty make the game fun and better.
These games train for creative abilities, quick thinking, teamwork, and intelligent work all at the same time.
Escape rooms can creatively host corporate events as well, without it seeming like another dull training session.
Being time-based makes the mind sharp and focused.
The game piques the senses, increases memory.
The amount of physical interaction with the room gives a heightened sense of satisfaction in playing the game. This is VR turns Real.
However, the game can be difficult for kids who feel claustrophobic. But that issue can be quickly solved by playing an online escape room. In a virtual escape room, players are not physically present and can have all the fun without missing out!
The time frame is limited, and that is a negative if you are addicted to the game. But you can always come back.
I hope you are now ready to face your kid's or sibling's awesome weekend with all the above observations plans.
My brother is now in the escape room phase. With almost 6 of them done, he has many more planned, all having different themes and difficulty levels.
Not just that, he has insisted that his birthday party will be hosted in an escape room. Well, who are we to refuse him?
There is a lot that has changed in him. Not just has he become more patient, he has also become more organized with his routine.
I am assuming this is all thanks to these ultra-fun Escape Rooms.
There is a new side to him as a team player too. He is not that good at leading, but he is smart enough to know how the work is sorted in the fastest way when instructed.
Whether it be the fun of simple board games or the feeling of being a problem solver in the virtual games, Escape Rooms has a bit of everything in it.
The feeling of being in a real action movie combined with a mystery game has come to life in the fun escape game.
Check out all the options and share your favorites!
P.S - If you are one the lookout for online escape rooms visit our remote escape rooms page.